Pins 1.4 improves the "unread" experience for those who uses Pinboard as a read later app and adds the ability to browse public bookmarks from any user or with any given tag.
Unread Improvements
"Read Later by default" option: Choose to save all new bookmarks to your Unread collection by default. No more manually flipping the toggle each time you use the share extension.
Safari Reader mode access on iPadOS: Because of the way Apple implements the Safari "web view" that powers the Reader mode, it's non-trivial to use it to replace the in-app browser. For now, I add a dedicated button to the bottom bar to trigger that mode.
Widget support for the Unread collection: Quickly access those bookmarks right from the comfort of your home screen.
Deep link support: Use the "pins://launch?screen=unread" custom URL to launch directly to the Unread collection. Read more about this and the new Subscribe to RSS action.
First, improvements for people who uses Pinboard to keep track of articles to read. I added "Read Later by default" option, Safari Reader mode access in iPad, and widget support. pic.twitter.com/EbtHJNNjjF

— Pins for Pinboard (@GetPinsApp) March 27, 2021
Network Bookmarks and Channels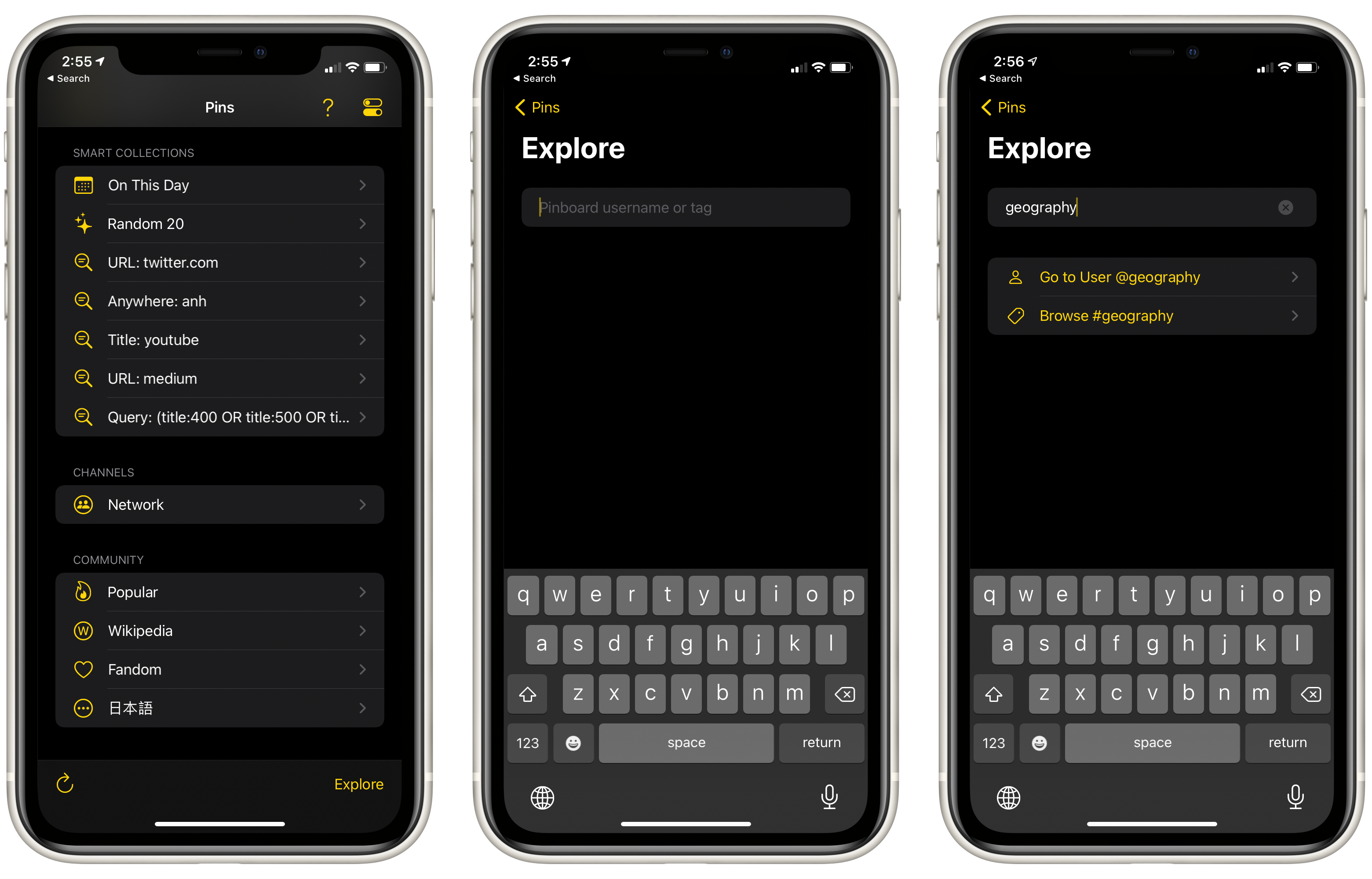 Visit the "Network" channel to browse bookmarks from your subscribed users.
Explore even more public bookmarks from any user or with any tag using the new "Explore" screen and useful context menu actions.