It's easy to view any Pinboard user's public bookmarks and browse bookmarks with a certain tag. These "views" can then be saved for later access as a "saved channel".
Go to User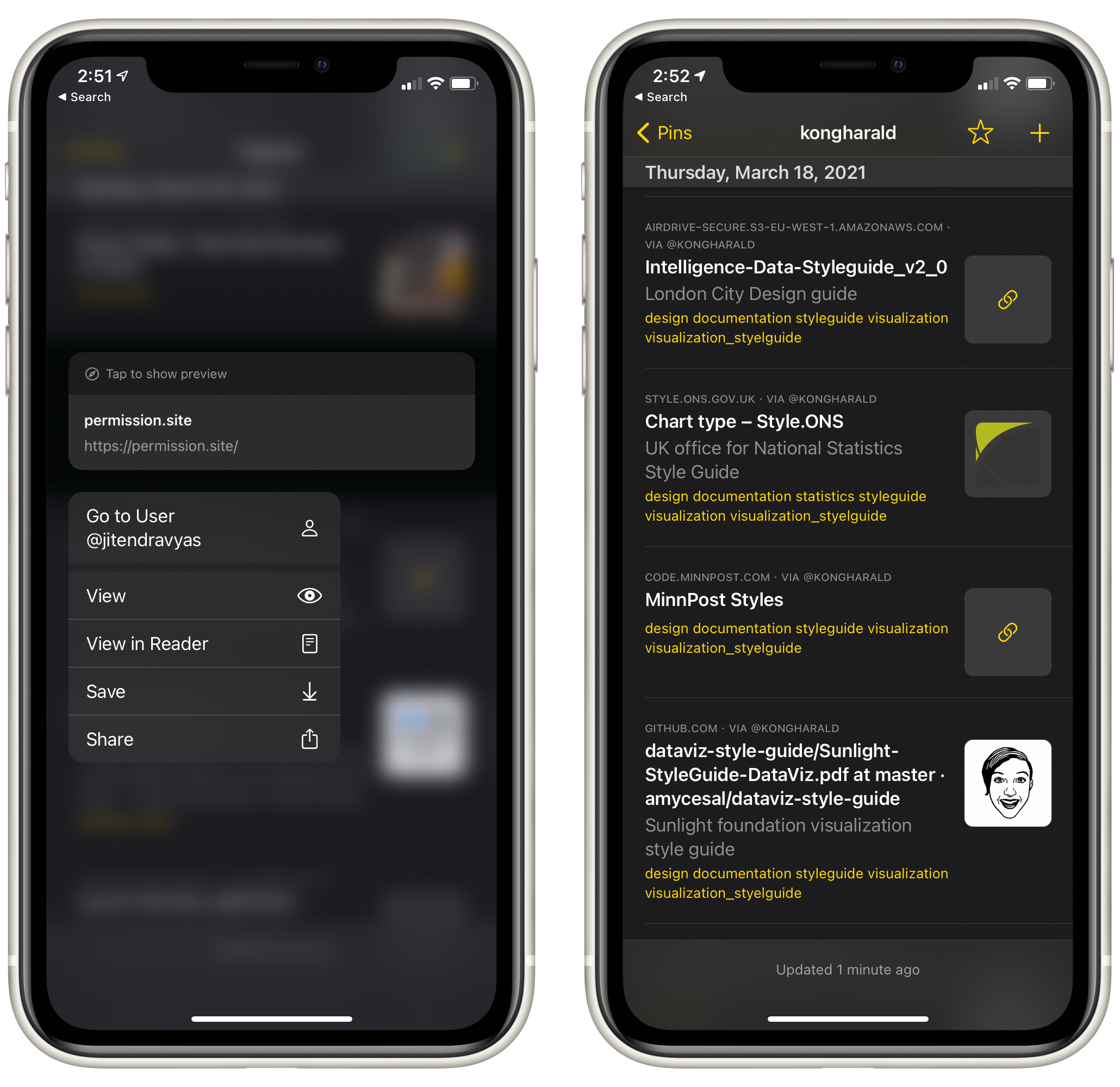 When viewing others' bookmarks in the Network channel or Community collections (Popular, Wikipedia, Fandom, Japanese), you can long press on a bookmark and choose Go to User to view more public bookmarks from them.
Browse #tag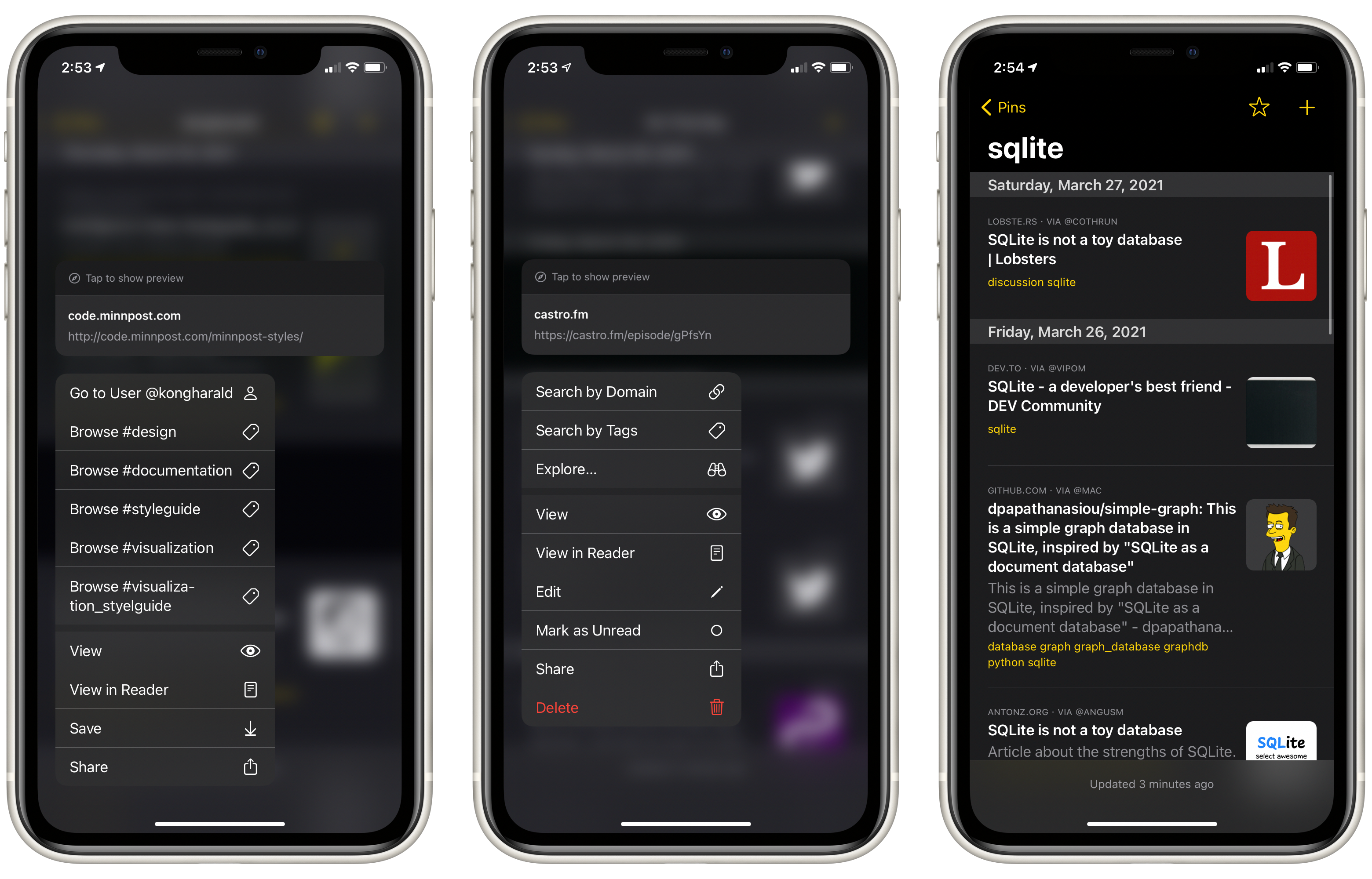 The context menu mentioned above also gives access to the Browse #tag option to view more public bookmarks with that certain tag.
That option is also displayed in the context menu (under the Explore… option) when you long press any of your personal bookmark.
It's available in your tag list as well.
Explore Screen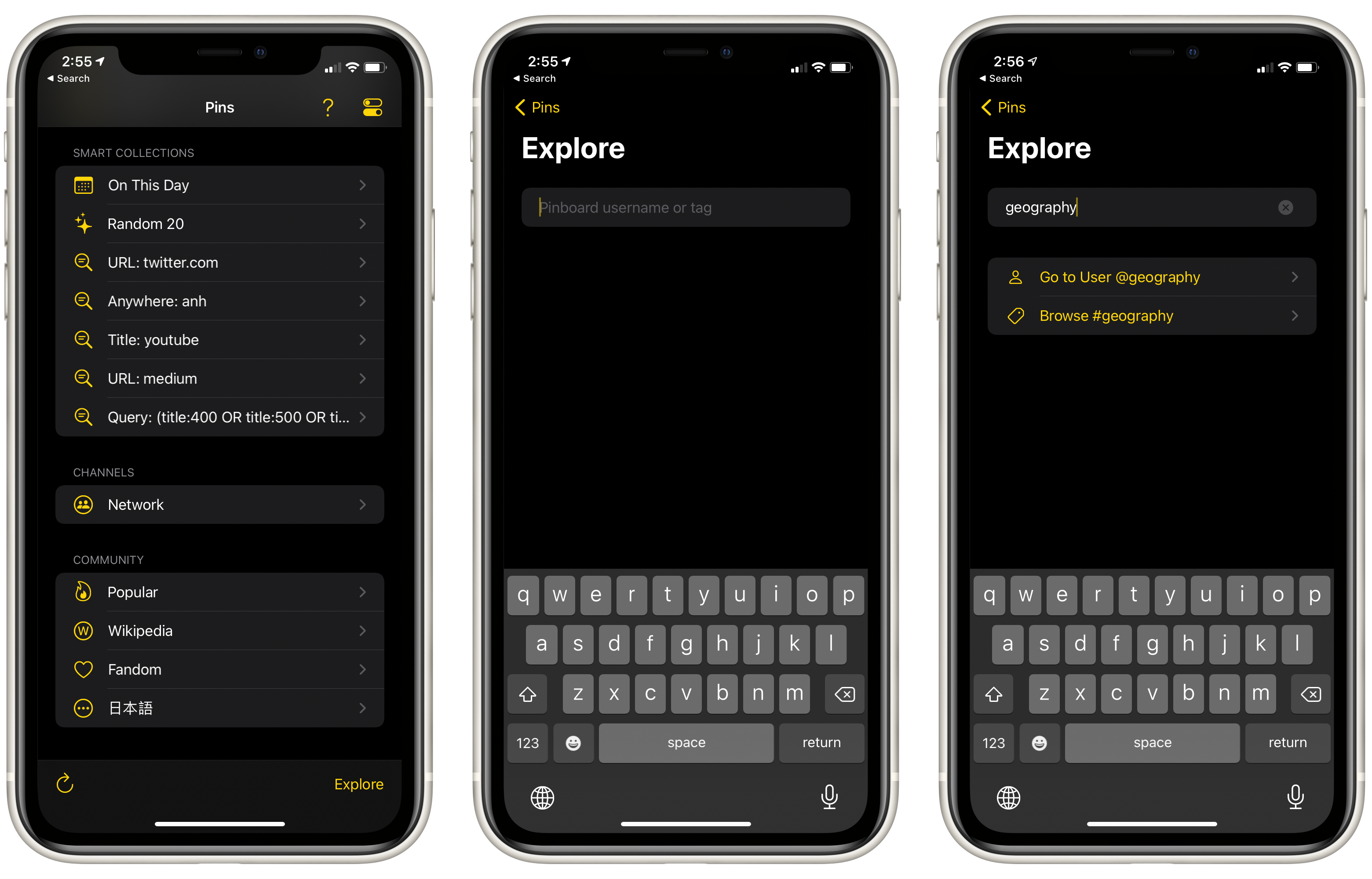 You can use the new Explore feature to have quick access to bookmarks from any Pinboard user or with any tag. This is available from the bottom right corner of the main screen.
Saved Channels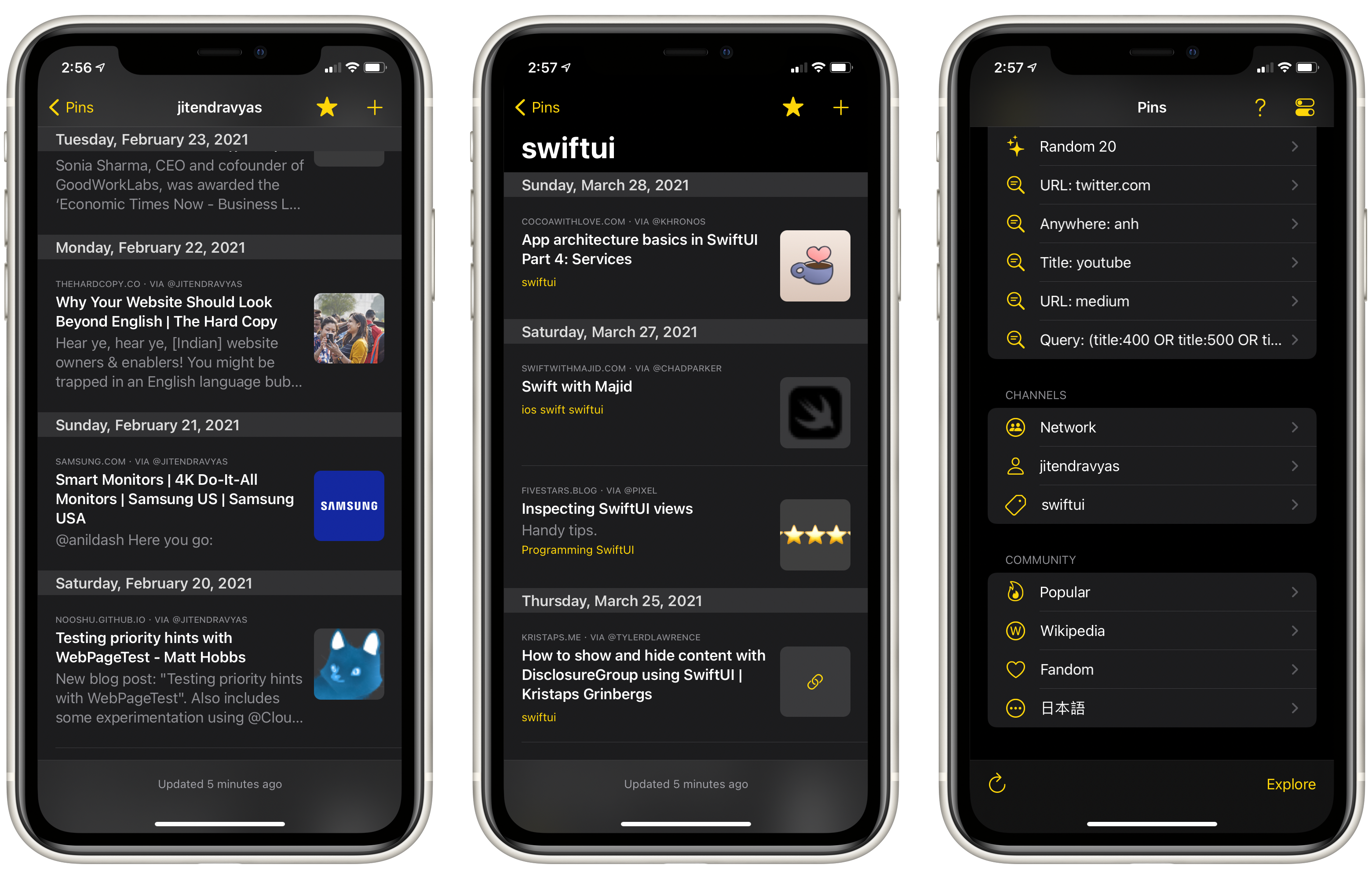 By default, Pins comes with 2 channels: "anh" (who is Pins' creator) and "nasa" (which should contain space-related bookmarks). You can save more channels for easy access by viewing any user's public bookmarks or any tag and tap on the "star" button. This works similarly to the way you save your smart collections.