In this third installment of Pins' Developer Diary series, I'm listing the other system integration features that are being shipped in the 1.0 release.
Spotlight search
You can look for any bookmarked links right from your home screen.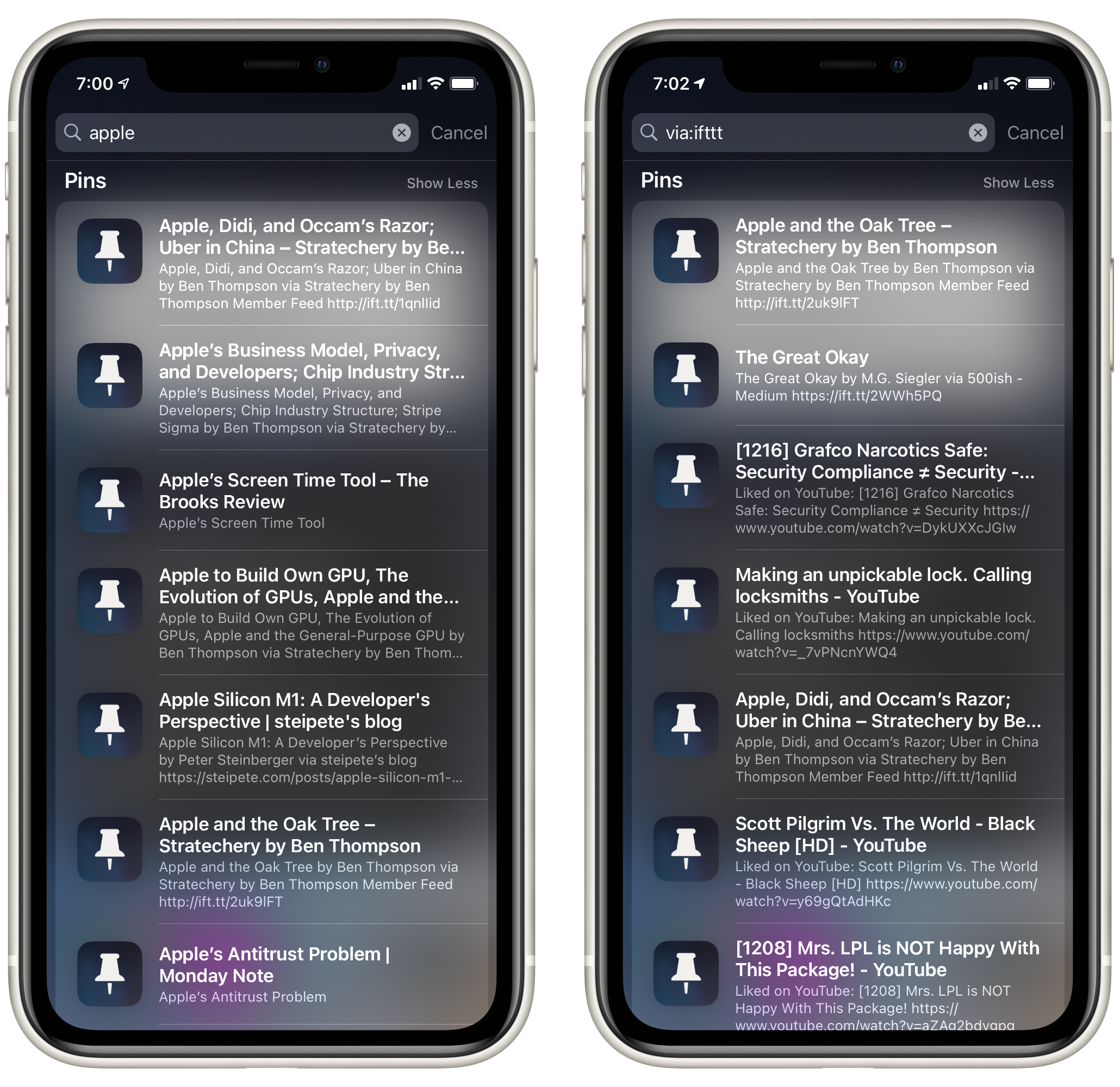 Keyboard shortcuts
If you use your iPad with a keyboard, there are keyboard shortcuts to easily navigate the app. Hold down the Command key to view a list of supported shortcuts.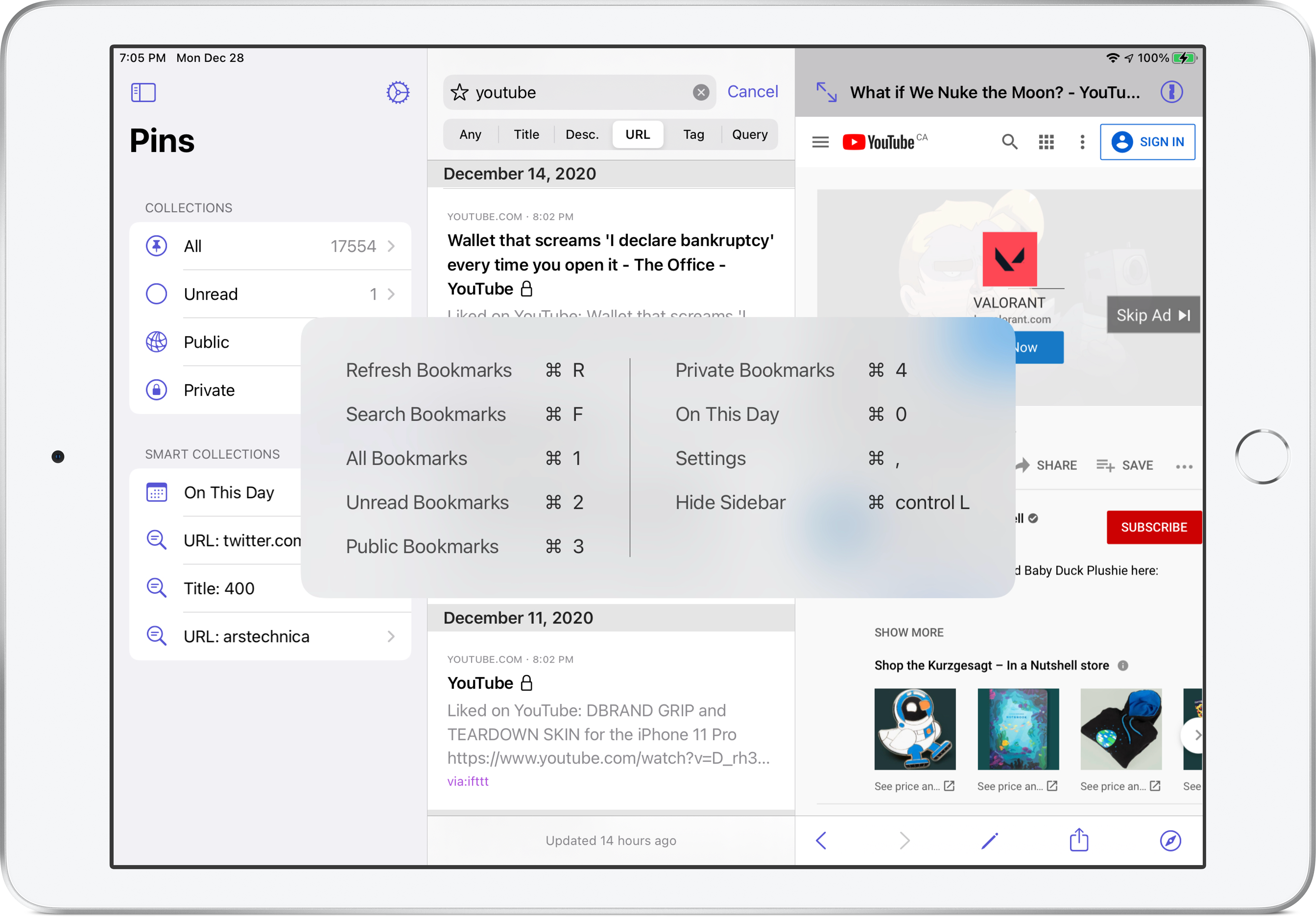 Shortcuts
Pins 1.0 comes with 2 shortcuts:
Save link to Pinboard with full customization options for title, description, tags, privacy, and "to read" setting
Get suggested tags to retrieve popular and recommended tags for any link from Pinboard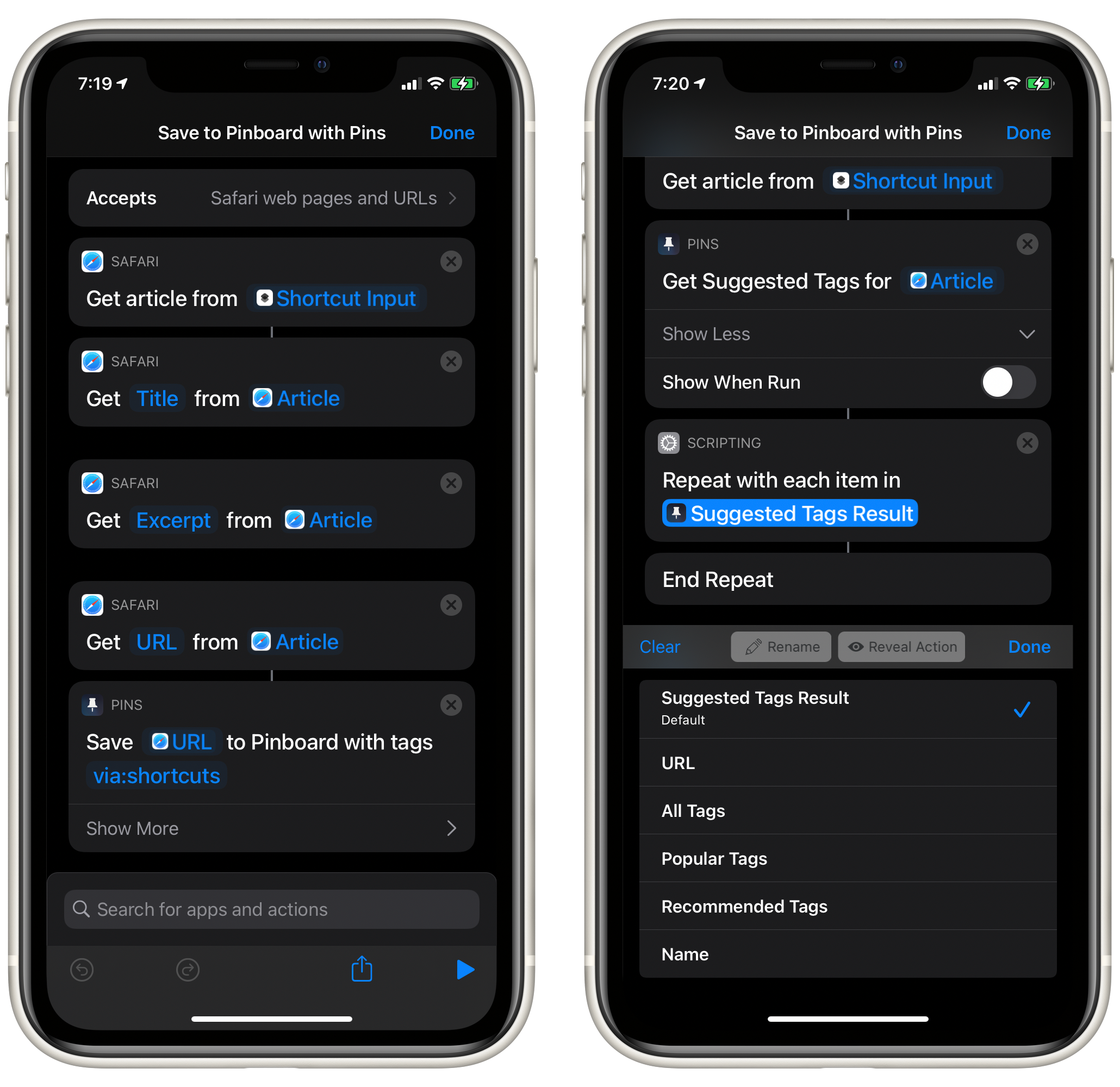 With those two you can easily integrate Pins deeper into your workflow to do things like:
Quietly save a link as "to read"
Automatically fill in title, description, and offer tag options to save along with a bookmark without the need to manually enter anything
Dark Mode, Dynamic Type, Theme Color
These shouldn't come as a surprise. Pins shows up in whatever mode your device is in and supports whatever font size your system is configured with.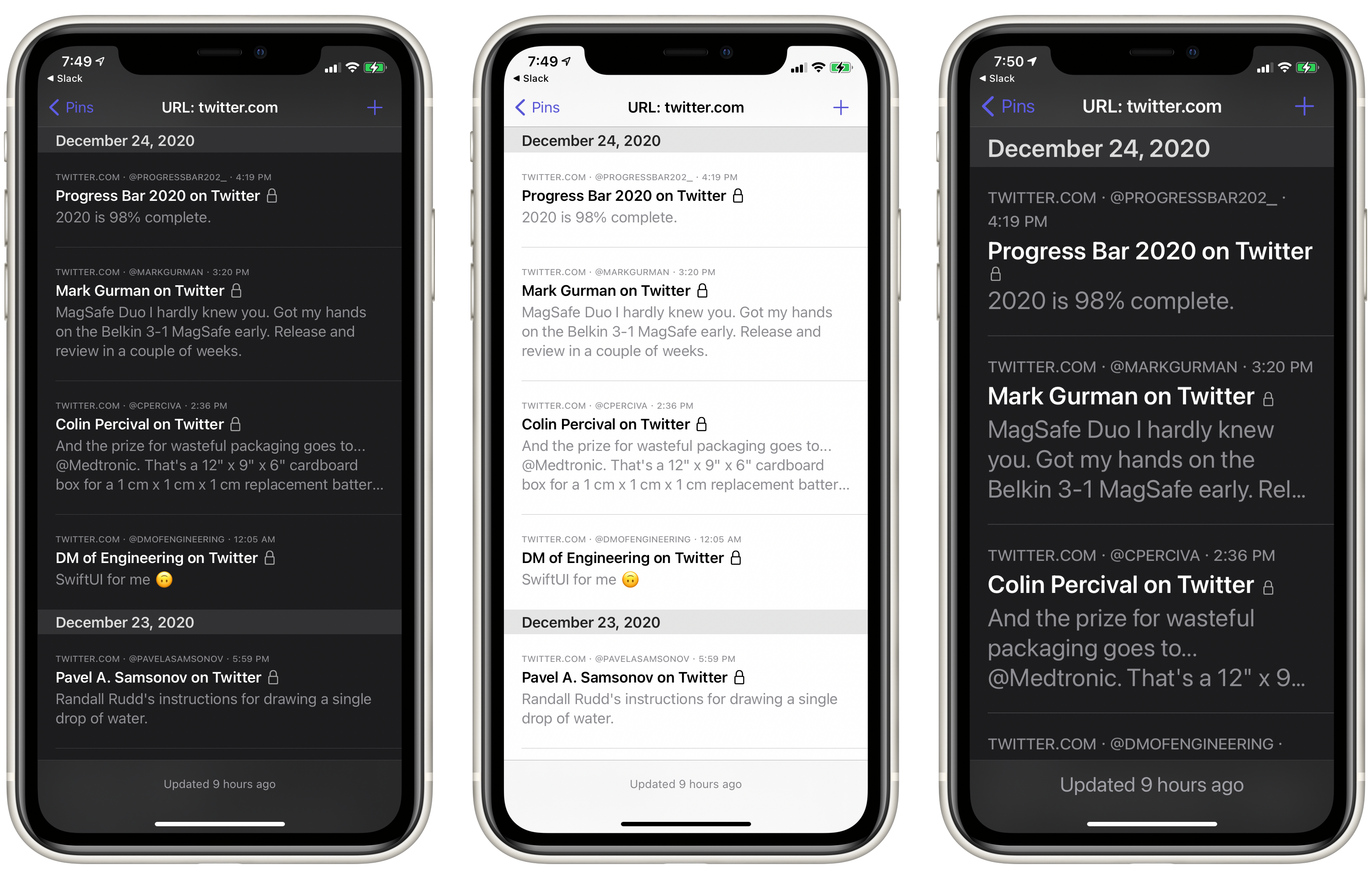 You can also change the theme color from the default Indigo to the one you like.
Bye for now
Let's talk about the macOS version in the next post.
If you want to learn more about Pins, feel free to follow the app updates on Twitter at @GetPinsApp or my personal account at @quanganhdo.