More Quality of Life improvements in Pins 1.6: Set any collection as default, date-based smart collections, and better hardware keyboard support.
Set as Default
By default Pins launches into the "All" collection at startup. If, for example, you use Pinboard as a "read later" app, you may want to open the "Unread" collection instead. Just long press on it and choose Set as Default.
This should work with any of the default collections and the smart ones you create from searches.
Date-based Smart Collections
If your workflow consists of frequent reviews of Pinboard bookmarks, this feature is for you. Pins 1.6 supports date-based collections accessibile via the "On This Day" collection. Open it and tap on the Calendar icon and choose between Last 24 Hours, Last 7 Days, Last 14 Days, Last 28 Days.
Pro tip: Using Pins' excellent support for deep linking, you can create different "launchers" for each of those collections using 3rd party apps like Launch Center Pro.
Better Hardware Keyboard Support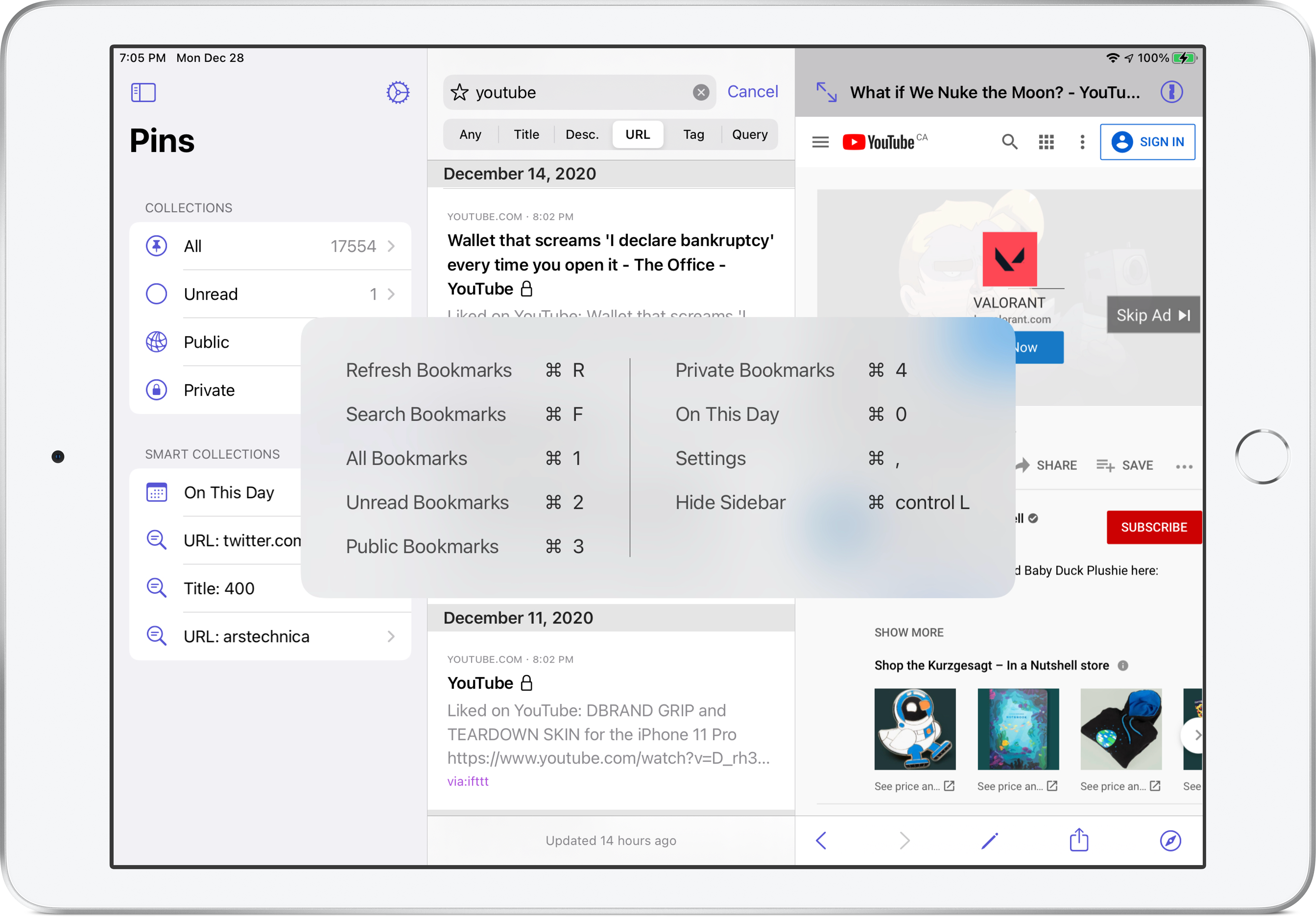 Did you know that Pins comes with hardware keyboard support on iOS and iPadOS? Just connect a keyboard to your device and hold the Command key to see the list of support shortcuts.
In Pins 1.6, you can now (finally) tab between text fields while editing bookmarks.
One More Thing
An excellent tip from a Pins user to see all but Twitter links:
If you want to learn more about Pins, feel free to follow the app updates on Twitter at @GetPinsApp or my personal account at @quanganhdo.