Pins 1.2 is out on the App Store.
Pins 1.2's Tagged collection will come with quick access to Pinboard Tag Editor. Browse all your tagged posts, see related tags, and organize them with ease. pic.twitter.com/GjSw4Bl3bL

— Pins for Pinboard (@GetPinsApp) February 7, 2021
This update comes with 2 new collections: Untagged and Tagged accessible via the main screen on your iPhone or the first column on your iPad / macOS device.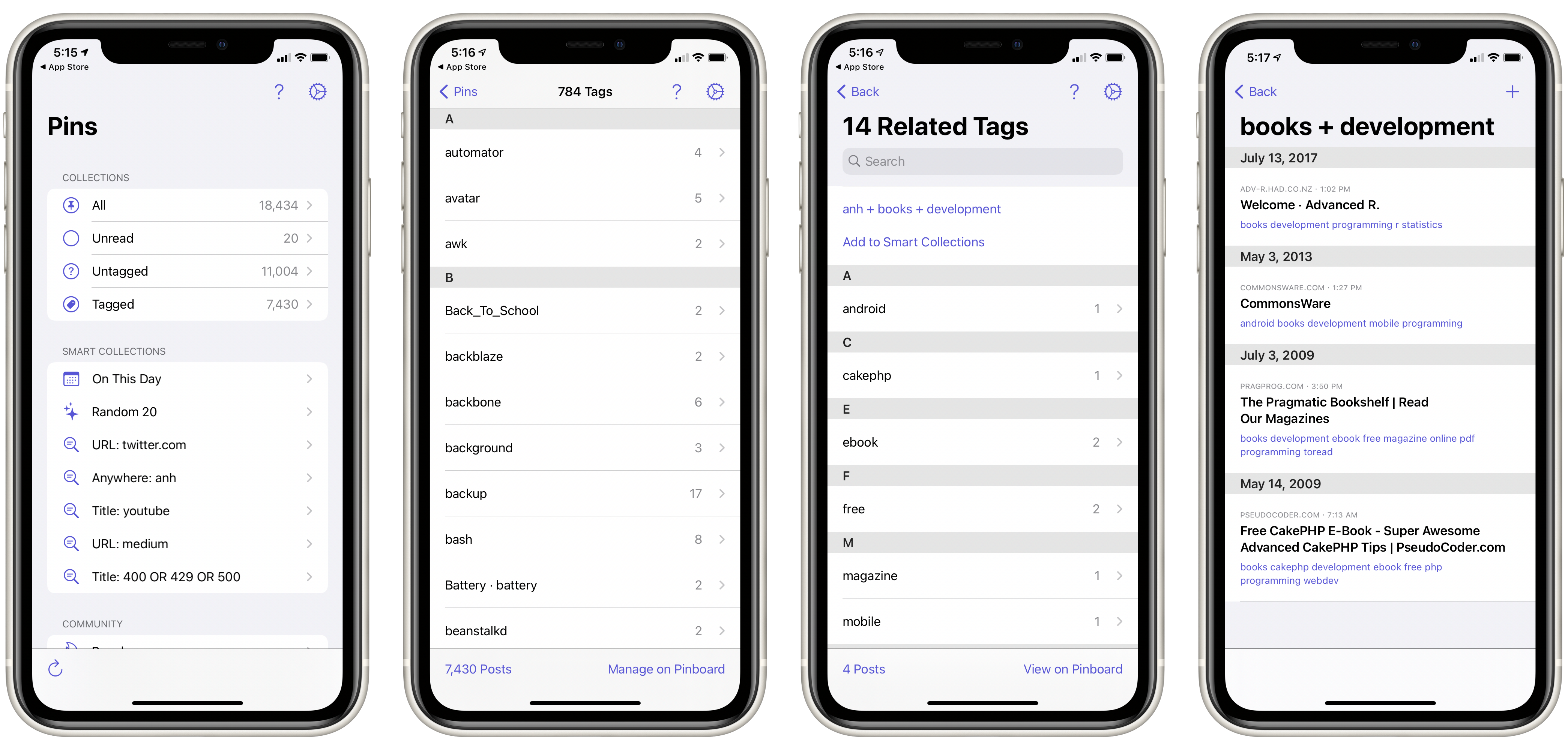 Tap on each tag to look at related tags and tap on the "N Posts" button at the bottom left corner to view bookmarks tagged with them. Save your "view" as a smart collection by choosing the Add to Smart Collection option on top. The Manage on Pinboard and View on Pinboard actions send you directly to the relevant page on Pinboard.in to make changes to your tags.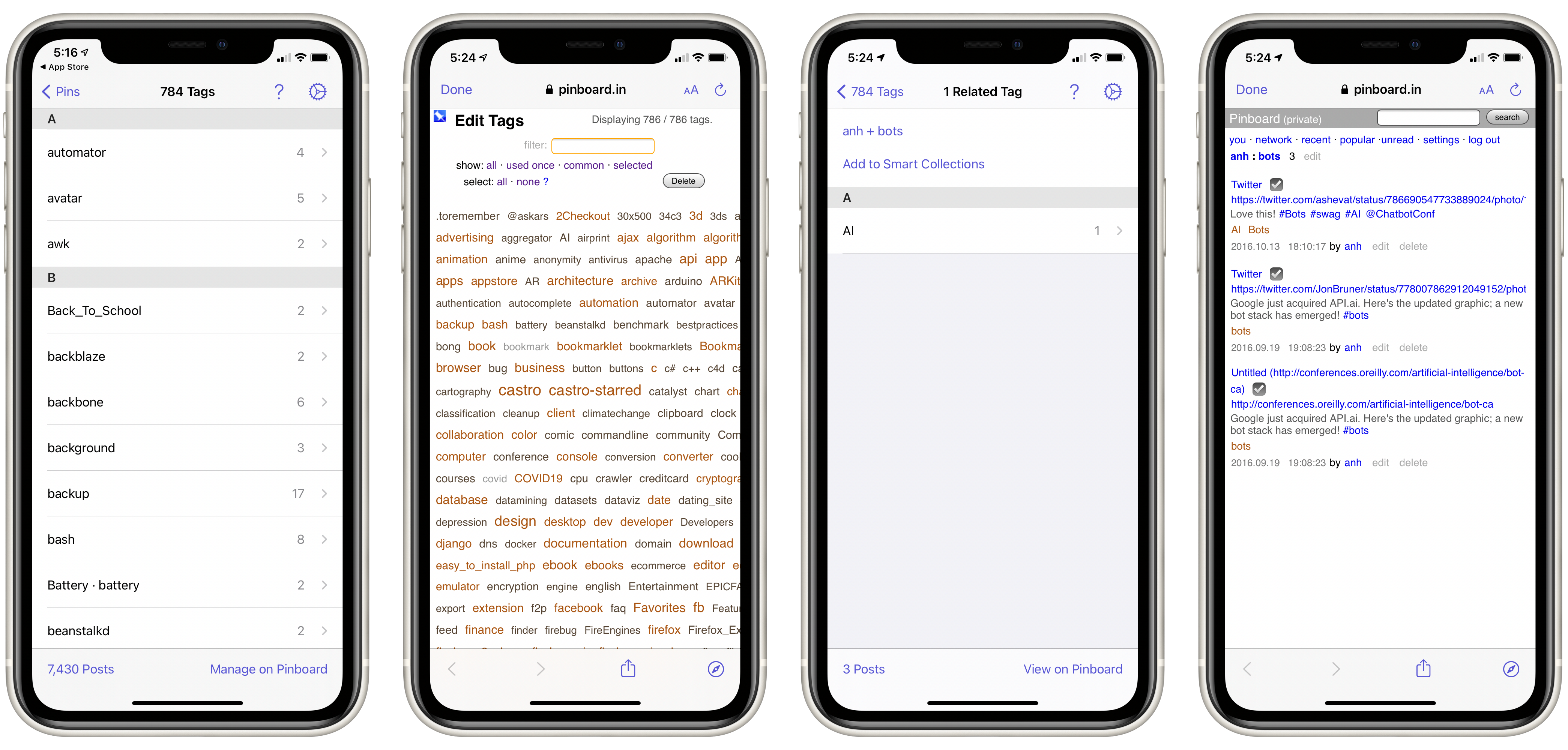 On iPadOS, it's even simpler because of the screen estate. Browse your tags in the first column and see related bookmarks in the second one at the same time — no extra tap required.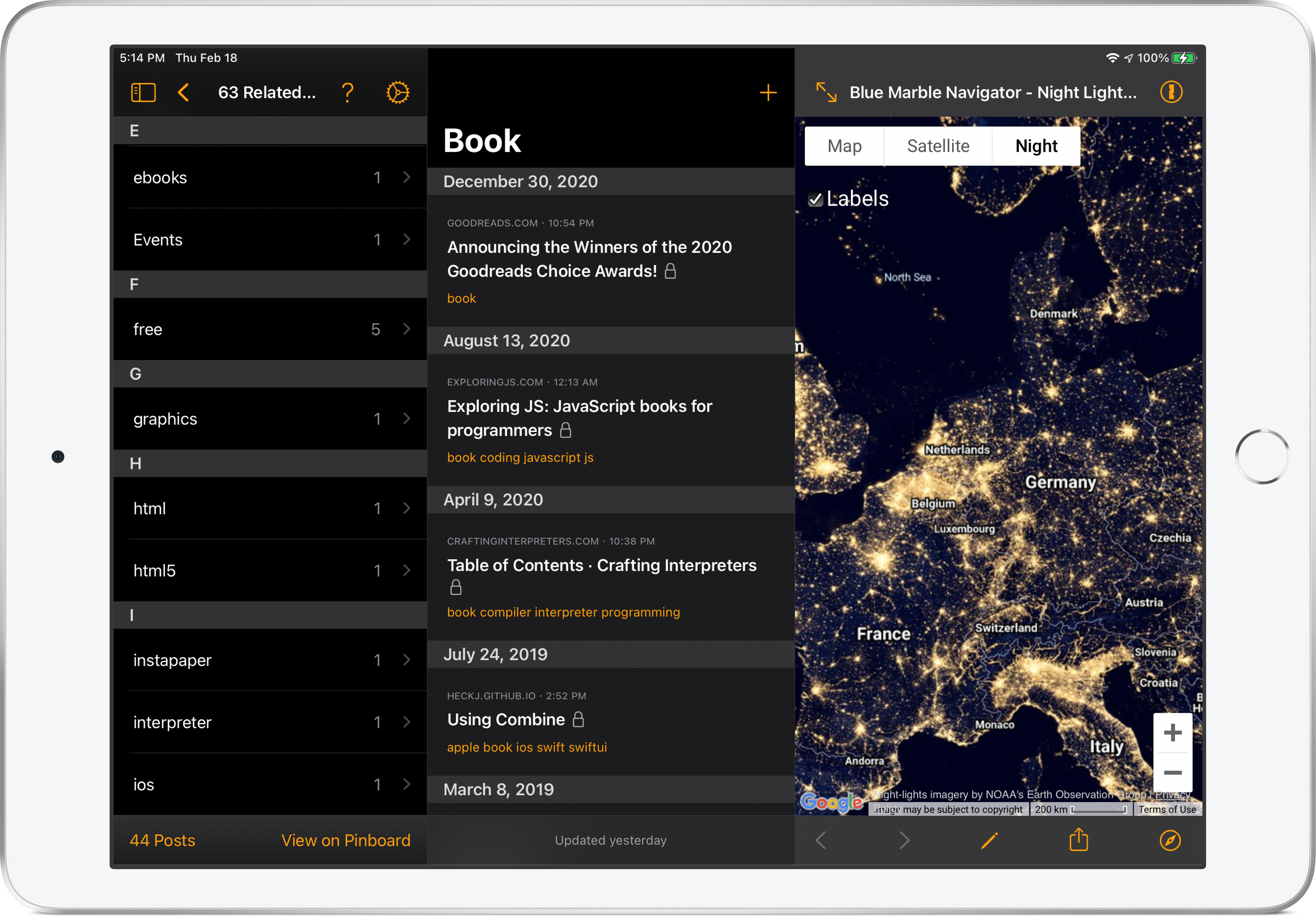 Check it out. To learn more about Pins' development, follow the app updates on Twitter at @GetPinsApp.