Welcome to the second installment of Pins' Developer Diary series. Let's talk about how Pins works hard to be a model citizen on your Apple device by integrating well with the rest of the system.
In-app browser and Share extension
First we need to briefly discuss the in-app browser that comes with Pins. You tap on a bookmark and it opens in that browser. Tap on a result from Spotlight and it also leads to the same place. Nothing fancy here, really.
Things get more fun when you come across an interesting link and want to save it to Pinboard. There are 2 ways to do it:
Use the share extension: This is a must for any Pinboard app. Tap on the Share button in any web browser, be it Safari, Chrome, or DuckDuckGo, and choose Save to Pinboard. A new screen will show up, prefilled with the URL, page title, and any selected text that you have on the page - tap on Save and off you go.

This works in the in-app browser as well.

Drag-and-drop: This is the faster way on both your iPad and macOS device. Just drag-and-drop any link from anywhere onto the bookmark list and you'll be shown the same Save to Pinboard prompt.
Split View and Slide Over mode
With Pins on the screen, you can drag-and-drop links from any other apps onto Pins and quickly save them to Pinboard. At the same time, Pins operates as a bookmark drawer and uses your other web browser as the viewer:
In Split View mode, tapping on a link can open it in whatever your favorite browser is.
In Slide Over mode, tapping on a link can open it in the default browser or whatever app natively supports that link. Think Twitter for twitter.com links, YouTube for youtube.com links, etc.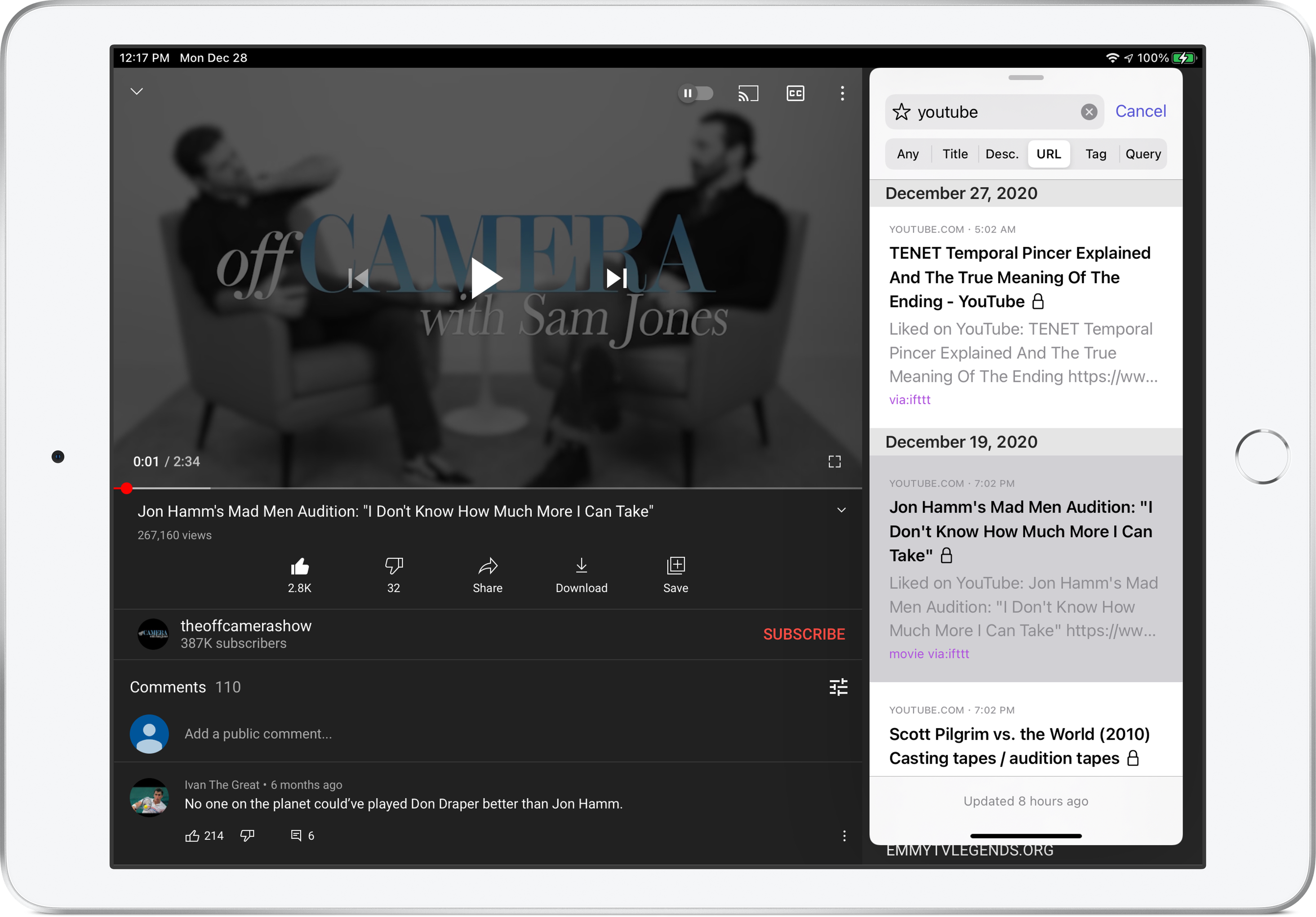 Learn more about these multitasking options
These behaviors are configurable - Feel free to set it however you like.
Handoff support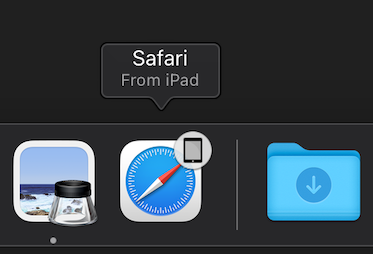 Bookmarks can be opened in the in-app browser or whatever browser app you want - or they can also be viewed in a different device. When you prefer to view something in the biggest screen you own, just use Handoff to open it from that device. It's that simple.
That's it, folks
See you in the next installment: Spotlight, Shortcuts, and More.
If you want to learn more about Pins, feel free to follow the app updates on Twitter at @GetPinsApp or my personal account at @quanganhdo.